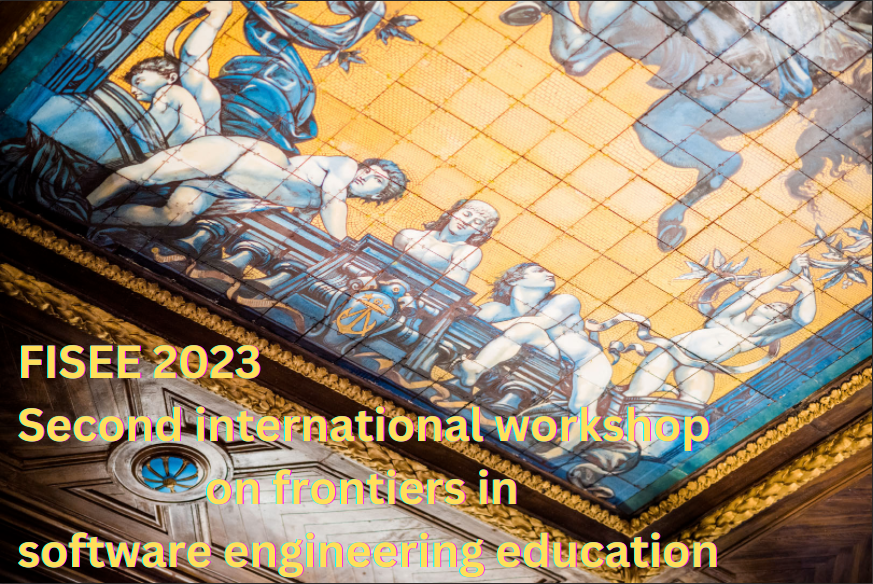 FISEE 2023: Jan. 23-25
LASER Center Villebrumier, France Education in technology & technology for education
Following the success of FISEE 2019 in Villebrumier, FISEE 2023 will again be devoted to advanced topics in software engineering education, and in particular to "Education in Technology and Technology for Education".
Like other events at the LASER center, FISEE is not a traditional conference but a forum for discussion, followed by post-event publication in the LASER sub-series of Springer LNCS (Lecture Notes in Computer Science).
Post-proceedings important dates
Submissions are now closed.
15 April 2023: deadline for full papers for post-conference proceedings (max 15 pages), LNCS format.
1 June 2023: notification.
31 July 2023: final submission for second round.(i.e. papers with major revisions)
31 August 2023: notification second round
30 September 2023: camera-ready.
31 October 2023: LNCS volume published
Keynote speaker: Carlo Ghezzi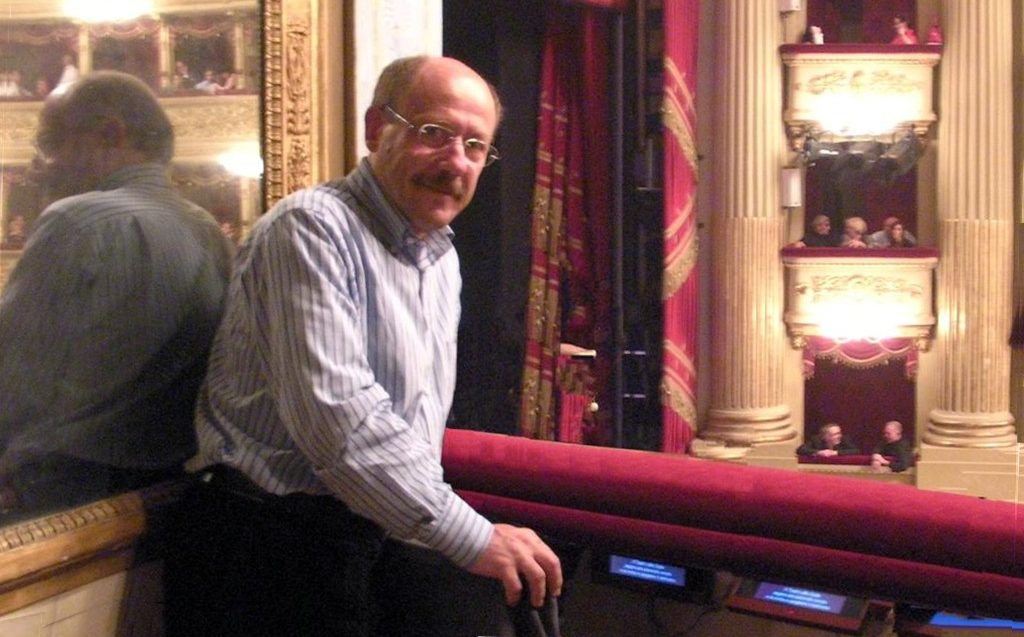 Carlo Ghezzi, Professor Emeritus at Politecnico di Milano, renown textbooks' author and a pioneer in software engineering education, will deliver the following keynote:
Do software engineers need to know about social sciences and humanities?
Abstract: Most software lives and interacts with the physical world and humans. We can even go further and see software engineers as the demiurges who are creating a cyber-physical world where humans, autonomous digital entities, and physical entities live together in a new kind of society. The increasing pervasiveness of software-enabled functions and their intimate relation with humans asks for re-thinking the competences and responsibilities of technologists who conceive and develop software, and the skills they should acquire through education. Rethinking should start by asking questions like: Should software engineers care about the human values involved while conceiving/developing new applications? About possible future uses and ethical implications? Can they do it by themselves? What kind of skills would they need?
The talk mainly aims at setting the stage for opening a much needed and urgent discussion, which should involve software engineering researchers and educators and has to be be broad and open, especially to social science and humanities.
Keynote speaker: Armando Fox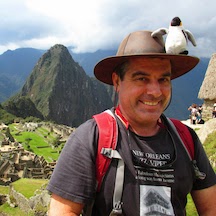 Armando Fox (he/él/il/lui) is a Professor of Computer Science, Faculty Advisor for Digital Learning Strategy, Campus Equity Advisor, and Computer Science Diversity Officer at UC Berkeley. With his colleague David Patterson, he co-designed and co-taught Berkeley's first Massive Open Online Course on "Engineering Software as a Service", offered through edX, and co-authored the award-winning accompanying textbook of the same name; this work was recognized in 2015 by the ACM Karl V. Karlstrom Outstanding Educator Award. His current research in CS education focuses on creating novel technologies to help students learn advanced programming concepts at scale. He has given invited keynotes on these topics in Spanish and English in the US, Asia, Spain, and Latin America. In an earlier faculty position at Stanford, he received teaching and mentoring awards from the Associated Students of Stanford University, the Society of Women Engineers, and Tau Beta Pi Engineering Honor Society. His degrees are in electrical engineering (BS MIT, MS University of Illinois), computer science (PhD UC Berkeley), and piano performance and musicology (Mannes College of Music Certificate Program, 1986). He is a classically-trained musician and performer, an avid musical theater fan and freelance Music Director, and multilingual/bicultural (Cuban-American) New Yorker who lives in San Francisco.
Armando will deliver the following keynote:
SING: Greatly Expanding Software Engineering Education
Abstract: In the last couple of decades, software engineering education has faced soaring new demands. To meet them, we must scale (S) software engineering education far beyond "CS 1": we must find scalable ways to teach intermediate & advanced (I) topics as well as the basics, to reach nontraditional & nondegree (N) learners with well-defined assessments as well as reaching students in traditional higher education, and to teach both the technical and nontechnical group & team skills (G) that are now essential in all nontrivial software projects. I will discuss recent and ongoing work on all of these directions with the aim of stimulating a conversation and vision for the next decade of software engineering education.
About the workshop
The workshop will bring together classic education and fearless ideas.
We will discuss in a friendly context what education in Software Engineering needs, what should be changed and how new and traditional institutions can adapt to the fast pace of technology.
The workshop is focused on discussion and exchanges.
The post-proceedings will be published as a volume of the Springer Lecture Notes in Computer Science.
Testimonial videos
Participation and submissions
All submissions will be reviewed for conformance to the aims of the workshop, but the actual refereeing process will apply to final contribution submitted after the workshop for publication in the LNCS proceedings. Authors should consult Springer's authors' guidelines and use their proceedings templates, either for LaTeX or for Word, for the preparation of their papers. Springer encourages authors to include their ORCIDs in their papers. In addition, the corresponding author of each paper, acting on behalf of all of the authors of that paper, must complete and sign a Consent-to-Publish form. The corresponding author signing the copyright form should match the corresponding author marked on the paper. Once the files have been sent to Springer, changes relating to the authorship of the papers cannot be made.

Submissions
Proposals
Proposals can be either full papers or extended abstracts (2 to 15 pages). All submissions will be reviewed for conformance to the aims of the workshop.
Post-proceedings
Final contributions must not only be conformant to the aims of the workshop, but also meet the following criteria:
Significance: The paper's contributions are important with respect to topics addressed by computing education, and in particular software engineering education at any level.
Novelty: The paper presents new ideas and results and places them appropriately with respect to the state-of-the-art.
Evidence: The paper presents sufficient evidence supporting its claims, such as experimental results, statistical analyses, case studies, and anecdotes.
Clarity: The paper presents its contributions, methodology, and results clearly: i.e. adequate use of the English language, absence of major ambiguity, clearly readable figures and tables, and adherence to the LNCS format.
Papers will be reviewed by three PC members using a two rounds single-blind review process.
The first round may lead to either (1) reject the paper, (2) accept the paper (with minor modifications), or (3) request authors to provide a newer version of the paper (major revisions). In case of major revisions (case 3), authors are requested to provide a newer version of the paper along with a letter that explains how each concern has been addressed. Authors will have up to one month to submit the new (and final) version of the paper along the letter. The day after the letter and the newer version of the paper are submitted, the second round review is started. For the second round, reviewers will have 10 working days to review the latest submitted version. After that, the final decision is made based on reviewers' scores. In case conflicts persist, the final decision is made by the chairs.
Topics
Topics of interest include, but are not limited to:
Education in technology and technology for education
New (and fearless) ideas on education
Adjustments in teaching during pandemic: experience reports
Models for class development
How to design learning objectives and outcomes
Labs and practical sessions: how to conduct them
Curriculum Development
Course Design
Quality Course Assessment
Long-life studies in education
Empirical research in SE education
Experiences in starting-up new educational systems
Blended education
Important dates
Proposals (full papers or extended abstracts)
5 December 2022: deadline for submission of extended abstracts (and invitation requests)
20 December 2022: notification of participation acceptance and position papers
10 January 2023: deadline for registration
Workshop
22 January 2023 (Sunday evening): arrival day; welcome cocktail; concert
23 January 2023 (full day): workshop
24 January 2023 (morning): workshop; afternoon: social (wine tasting) event
25 January (morning): workshop
25 January, 14: departure
Conference chair
Bertrand Meyer (Schaffhausen Institute of Technology)
Program chairs
Jean Michel Bruel (University of Toulouse)
Alfredo Capozucca (University of Luxemburg)
Sophie Ebersold (University of Toulouse)
Organization chairs
Ilya Baimetov (Schaffhausen Institute of Technology)
Marco Piccioni, PhD
PC Members
Michael Caspersen, Aarhus University, Denmark
Maximiliano Cristiá, National University of Rosario, Argentina
Elisabetta Di Nitto, Politecnico di Milano, Italy
Orit Hazzan, Technion University, Israel
Michael Hilton, Carnegie Mellon University, USA
Raymond Lister, University of Technology Sydney, Australia
Gail Murphy, University of British Columbia, Canada
Henry Muccini, University of L'Aquila, Italy
Manuel Oriol, Schaffhausen Institute of Technology, Switzerland
Cecile Peraire, Carnegie Mellon University Silicon Valley, USA
Venue
The workshop will be held in Villebrumier near Toulouse in Southwest France, a conference center devoted to meetings on new technologies. Villebrumier is easily reachable from Toulouse International Airport (40 km) or Montauban train station (15 km, 4 hours from Paris via high-speed trains). Participants will be hosted (single or double room) on site or in a nearby hotel.
The program will include social events and an excursion, giving the participants the opportunity to discover a beautiful region — including, just across the Tarn river from Villebrumier, one of the oldest wine-growing areas of Europe: Fronton, with its unique Négrette grapes.
To ensure the quality of interactions, the number of participants on-site is limited to 20, on a first-applied, first-registered basis.
Program
Sunday January 22
18-19:30
Special attraction: concert (open to workshop participants)
Violin recital: François Pineau-Benois

Violinist-concertist of the new generation François Pineau-Benois was admitted to the Conservatoire National Supérieur de Musique de Paris (CNSMDP) at the age of 14. He holds a master's degree in violin and chamber music, he perfected his skills at the École Normale de Musique with Régis Pasquier.

He is a laureate of the Banque Populaire Foundation and Safran for Music (2017) and wonthe First Prize (duet) of the International Pro Musici Competition (2019, Paris), the Grand Prize of the Alexander Glazounov International Competition (2017, Paris), the Ciboure Grand Prize of the Ravel Academy (2015, Saint-Jean-de-Luz) and the Young Artist Prize of the International Leopold Mozart Competition (2013, Augsburg) among others.

A musician of exceptional sound, he is a soloist invited across Europe to play concertos by Haydn, Mozart, Saint-Saëns, Vieuxtemps, Sibelius, Bartok, Graciane Finzi. With chamber music orchestras, he has performed Tartini, Mozart, Kreisler, Bach, Vivaldi, Waxmann. In January 2022, he recorded Matti Murto's Concertino for Violin and Strings with the Oulunsalo Ensemble, supported by the Finnish Institute in Paris.

France Musique invites him regularly for live broadcasts. He performed on Dutch radio from the Concertgebouw, recorded a program of romantic works at Radio Bartok in Budapest in 2022, and took part in the TV program Culture Box.


8 PM Welcome cocktail
Monday January 23
Technology for education
Time
Activity
9:00-10:30
Keynote 1: Armando Fox + discussion
11:00-12:30
Papers session 1
– (11:00 – 11:30) Education to Agile: fostering team awareness with Essence, by Paolo Ciancarini and Marcello Missiroli
– (11:30 – 12:00) Finding behavioral indicators from contextualized commits in software engineering courses with process mining, by Mika Pons, Jean-Michel Bruel, Jean-Baptiste Raclet and Franck Sylvestre
– (12:00 – 12:30) Tribal Capstone Project Course, by Manuel Oriol
12:30-14:00
Lunch
14:00-15:00
Bertrand Meyer + discussion
15:00-17:00
Working groups on AI assistants
17:00-18:00
Discussion
19:00-21:00
Dinner
Tuesday January 24
Software engineering education
Time
Activity
9:00-10:30
Keynote 2: Carlo Ghezzi + discussion
11:00-12:30
Papers session 2
– (11:00 – 11:30) Co-Design of Modern Technology Modules with Industry and Students as Partners, by David Cutting, Andrew McDowell and Esha Barlaskar
– (11:30 – 12:00) Is it Worth Attending Classes in-person? A Post-COVID Study in ICT University Courses, by Alfredo Capozucca and Luis Leiva
– (12:00 – 12:30) The physical and human dimension of communication in distance education, by Christophe Gnaho and Natacha Lallemand
12:30-14:00
Lunch
14:00-15:30
More working groups discussions
15:30-18:30
Excursion and tasting of local wine (Fronton) at the Maison des Vins + cheese producer
19:00-21:00
Dinner
| | |
| --- | --- |
| Wednesday January 25 | Conclusion |
| Time | Activity |
| 9:00-10:30 | Working groups prepare conclusions |
| 11:00-12:30 | General discussion, next steps, preparation of manifesto |
| 12:30-14:00 | Lunch |
Workshop material
Registration
We realized that Villebrumier workshops really only make sense if they are onsite – the participant interaction experience is a key part. This scheme does not prevent remote participation for a few attendees, but the core event should not take place virtually.
The participants will be hosted at Villebrumier. As there are a limited number of rooms, single and double rooms will be assigned on a first-come, first-served basis. We offer one convenient package including accommodation and meals.
Cost
Regular attendance fee
EUR 690

Regular attendance: 690 EUR
Single or double room for 3 nights (Sunday to Wednesday), 3 breakfasts, 5 breaks, 3 lunches, 3 dinners
| | |
| --- | --- |
| Cost | Per-day attendance fee |
| EUR 125 per-day | Per-day attendance inclusive of lunch, coffee breaks and dinner (not available for speakers) |
| | |
| --- | --- |
| Cost | Remote attendance fee |
| EUR 145 | Remote attendance (whole event, not available for speakers) |
Transportation from Toulouse airport will be provided at a cost of EUR 20 in cash. Pick up will be on 22 January 2023 at 4:00 PM. Transportation back to Toulouse airport will be provided at a cost of EUR 20 in cash. The shuttle will leave from Villebrumier on 25 January at 2 PM.