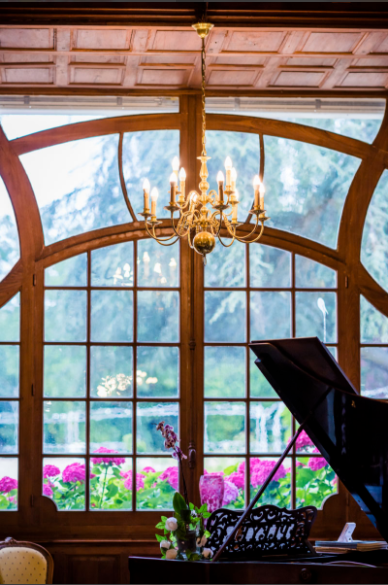 RISE 2021: 22-24 February 2021
Villebrumier LASER center, France
First international workshop on Requirements In Software Engineering
Keynote speaker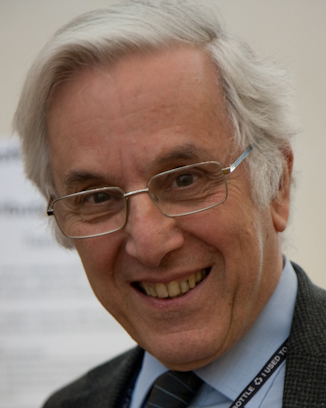 We are happy to announce that Michael Jackson, one of the pioneers of programming methodology and requirements engineering, has accepted our invitation to give the keynote of RISE 2021.
About the workshop
The crucial role of good requirements in the success of software projects of any kind and any development model (traditional, agile or other) no longer leaves any doubt. Yet the requirements process of many practical projects leads to flawed requirements and hampers the project's timeliness and the quality of its results. The RISE workshop brings together practitioners and academics interested in improving the state of practical requirements. It particularly focuses on the relationship of software requirements with the rest of the software process and with other software artifacts (design, code, tests, plans, documentation). A particular point of emphasis is traceability: how to avoid divergence between the requirements and those other artifacts, by ensuring that every requirement can be traced down to the software as actually implemented, and every element of the software can be traced up to a requirement.
The format of Villebrumier LASER workshops is informal and interactive, encouraging exchanges in a friendly atmosphere conducive to innovative thinking. While they start from presentations (and participants are invited to submit position papers to prepare for these presentations), they are not conferences in the traditional form, and reserve a large place to panels and other opportunities, formal and informal, for discussion.
As part of an ongoing agreement with Springer Lecture Notes in Computer Science, proceedings will be published in LNCS after the conference and a review process.

Participation and submissions
LASER Villebrumier workshops are by invitation only. If you wish to be considered for an invitation please write to the organizers.
Participants are encouraged to submit a position paper, which can be either a first version of the full paper intended for the post-workshop proceedings (see "about the post-workshop proceedings" below) or a short (typicall 2-page) abstract. Please observe the LNCS guidelines as described below.
Program and Organization Chairs
Jean-Michel Bruel, IRIT (Univ. of Toulouse)
Sophie Ebersold, IRIT (Univ. of Toulouse)
Bertrand Meyer (Schaffhausen Institute of Technology)
Alexandr Naumchev (Innopolis University)
Important dates (workshop and proceedings)
(All 2021)
20 April: deadline for registration and position papers
10 May (evening): arrival date
11 May (full day), 12 May (full day), 13 May (morning and lunch): workshop
15 August: deadline for full papers for post-conference proceeedings (max 15 pages), LNCS format.
15 September: notification.
15 October: camera-ready.
15 December: LNCS volume published.
About the post-workshop proceedings
Authors should consult Springer's authors' guidelines and use their proceedings templates, either for LaTeX or for Word, for the preparation of their papers. Springer encourages authors to include their ORCIDs in their papers. In addition, the corresponding author of each paper, acting on behalf of all of the authors of that paper, must complete and sign a Consent-to-Publish form. The corresponding author signing the copyright form should match the corresponding author marked on the paper. Once the files have been sent to Springer, changes relating to the authorship of the papers cannot be made.
Submissions
To submit a contribution, use the EasyChair submission page.
Topics (partial)
The place of requirements in the software process.
Requirements in traditional and agile approaches.
Defining and ensuring traceability of requirements.
Tools supporting traceability.
Form of requirements: requirements documents, requirements databases; requirements management.
Relationship of requirements to other software artifacts.
Components of requirements.
Requirements methodology.
Special requirements issues and techniques for cyber-physical systems.
Venue
The workshop will be held at the Château de Villebrumier near Toulouse in Southwest France, a conference center devoted to meetings on new technologies. Villebrumier is easily reachable from Toulouse International Airport (40 km) or Montauban train station (15 km, 4 hours from Paris via high-speed trains). Participants will be hosted (single or double room) on site or in a nearby hotel.
The program will include social events and an excursion, giving the participants the opportunity to discover a beautiful region — including, just across the Tarn river from Villebrumier, one of the oldest wine-growing areas of Europe: Fronton, with its unique Négrette grapes.
To ensure the quality of interactions, the number of participants is limited to 20, on a first-applied, first-registered basis.
It will be possible to attend remotely.
Registration